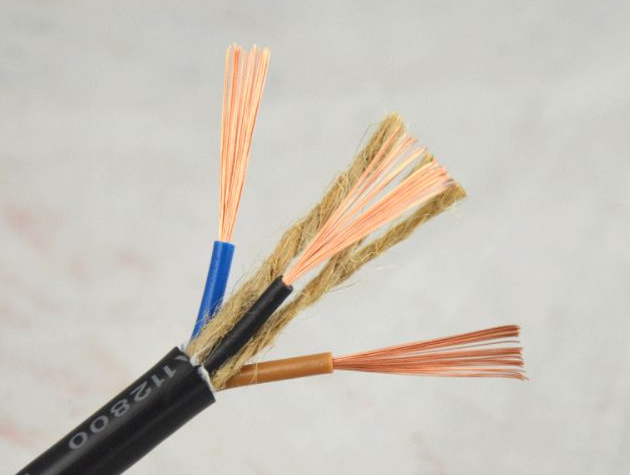 Because submersible pumps work under submerged liquid, the requirements for sealing, motor bearing capacity, bearing layout and selection are higher than those of ordinary sewage pumps. Then, matching wires require higher sealing and motor carrying capacity than normal wires. However, with this submersible pump cable, it can perfectly solve these problems. It is the RVVT flexible submersible pump cable produced by our company.
PVC insulated polyvinyl chloride sheathed oil resistant soft cable, cable type and rated voltage 60227 IEC75 (RVVY) 300/500v.
The submersible pump cable is mainly used for internal connection between various components of manufacturing and processing machines, including machine tools and lifting and transportation equipment. Allow the submersible pump cable to be connected directly to the power line. If there is no need to move the cable during use, it is recommended to place the submersible water pump cable in the wire pipe and wire groove.
The wire body adopts a layer of non-woven fabric insulation, which can effectively isolate static electricity and make the wire body more compact.
Computers are laser-typed jackets and feet are ample feet.
The conductor is 99.99% high quality oxygen free copper. Copper wire has bright appearance, low resistivity, good conductivity and high safety. The insulation material is made of environmental friendly PVC, which is safe and environmental friendly. Resistant to pull, water and oil. The highest temperature of the conductor in normal use is 60°C. Suitable for indoor and outdoor decoration circuit. Insulation: the insulation layer of each conductor shall be SE3 rubber mixture. Insulation should be extruded.